Hi! I'm Loran Nordgren.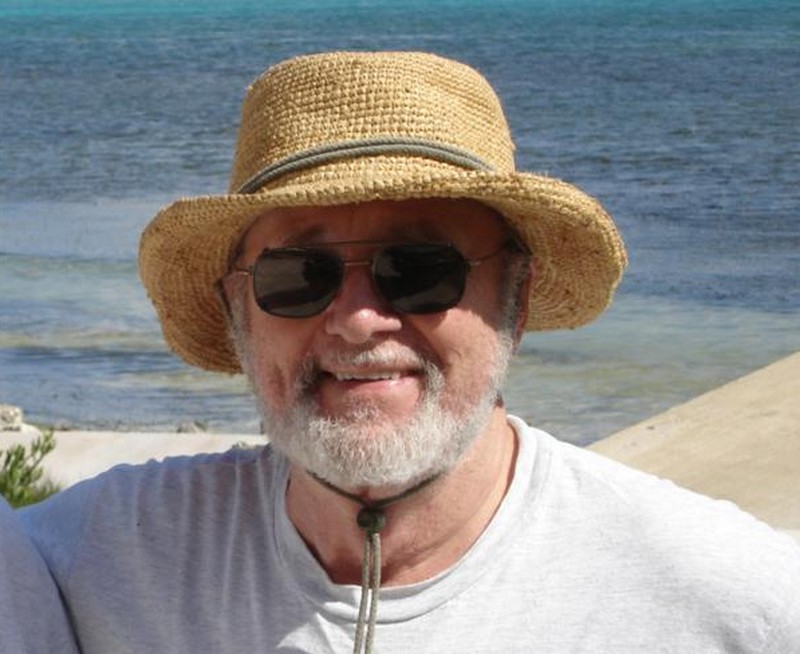 My grown children and I own

New Sundborn Ranch,

410 mostly wooded acres, a remote and very private sanctuary located smack dab in the middle of the Heartland of Southwest Wisconsin, God's country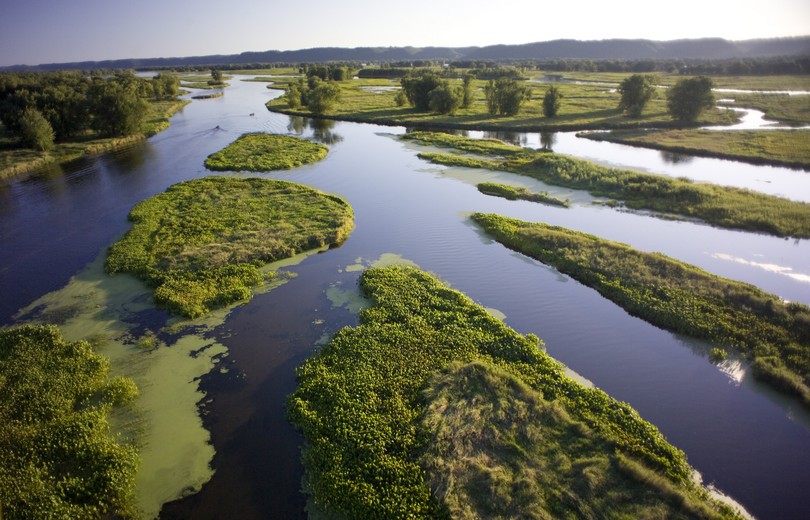 . Our nearest neighbor is a half mile away.
It took just over two years to build the compound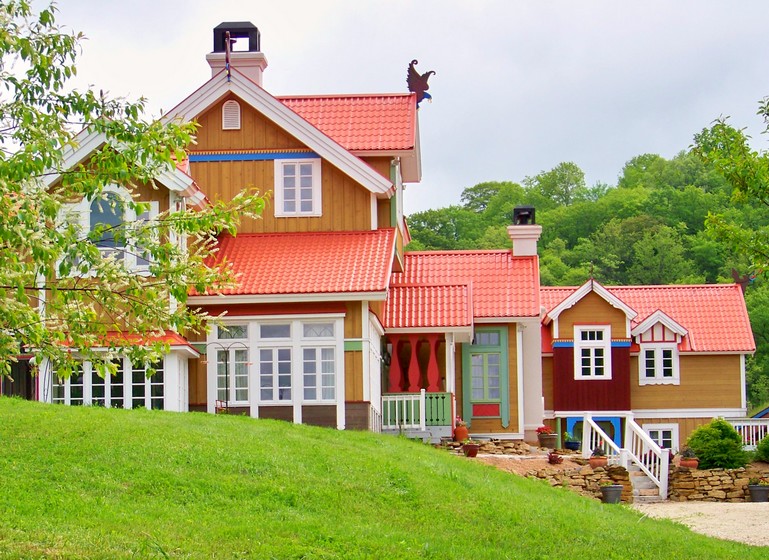 . There's the main house and the Carl Larsson Cottage,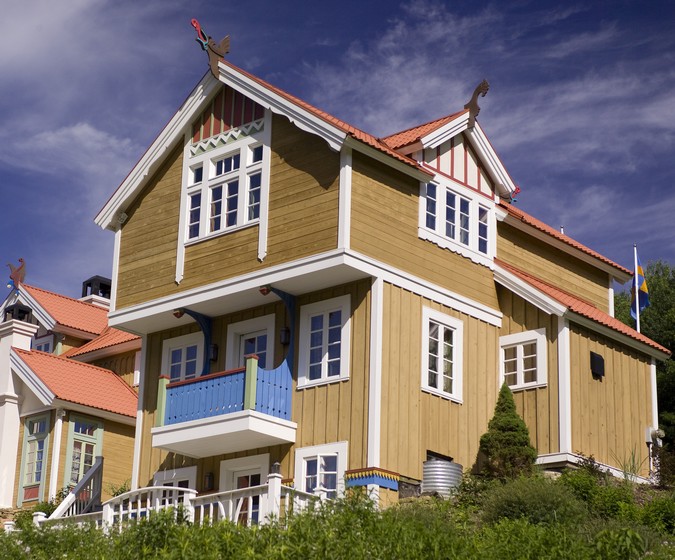 the place where the kids and friends stay when they come calling. It sleeps 4. A unique gazebo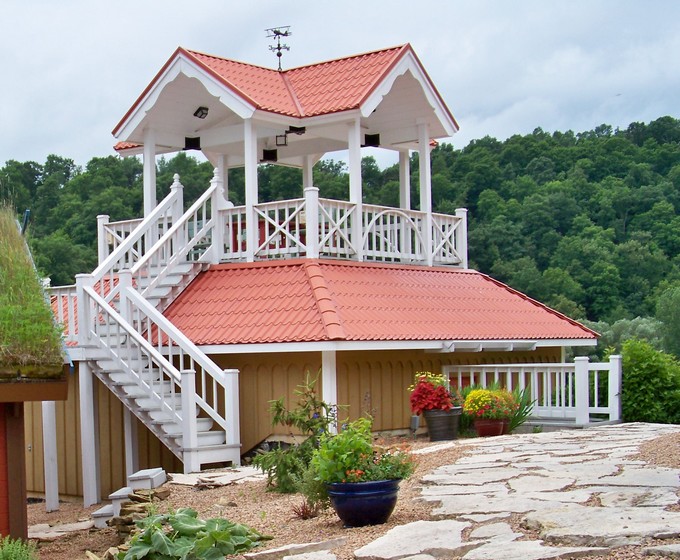 is perched on top of the garage...great views of the pond stocked with fish and you can also see my airplane hanger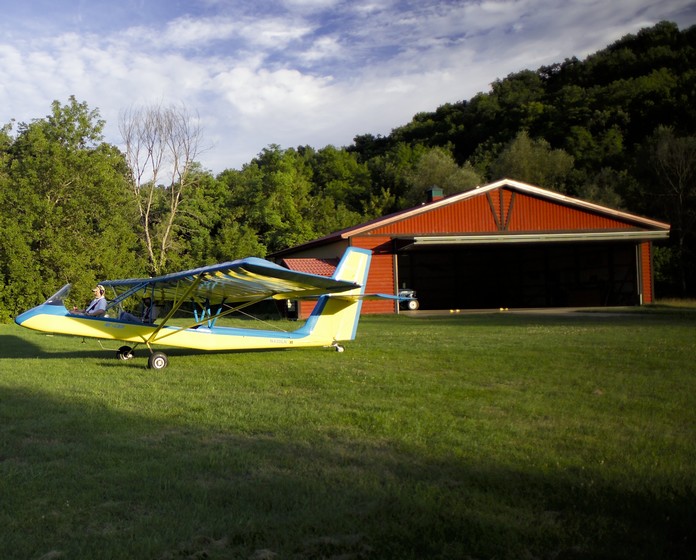 and the private sod runway bordered with natural grasses and wild flowers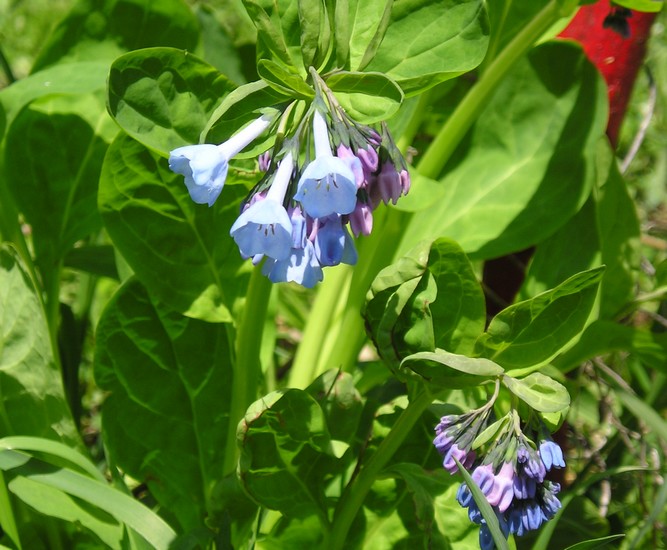 , lovely to see and a great hangout for meadowlarks, bobwhites, wild turkeys, and of course whitetail deer...lots of deer! There's also a stubor,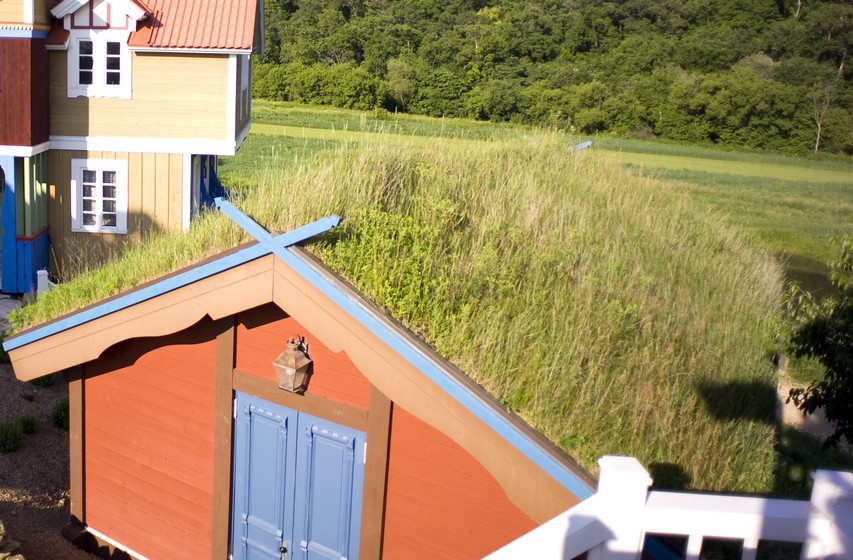 a storage house with a sod roof, a barn and pasture. All of it is nestled in a deep valley called Runge Hollow.
The compound was featured in two issues of Country Living magazine, February and October of 1997, and also the subject of a book titled "The Scandinavian Look" by Hearst Books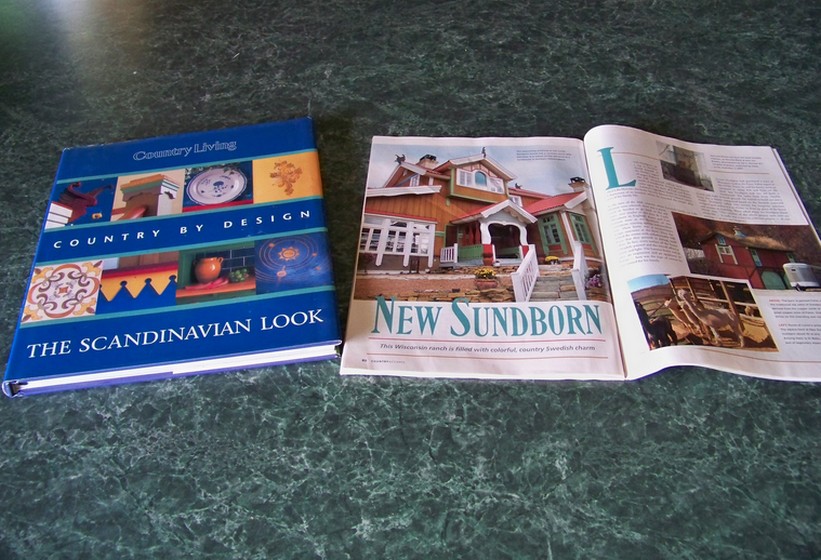 . ISBN 0-688-15096-9. I share this only to suggest that you consider ordering one, now out of print, from Amazon or Powells.com. Friends have paid less than $20 for a copy, low cost way to see if New Sundborn Ranch is the kind of place where you would like to spend some time. A place to stay for a weekend or longer.
If you are into fly-fishing, about a mile of the North Fork of the Bad Axe River,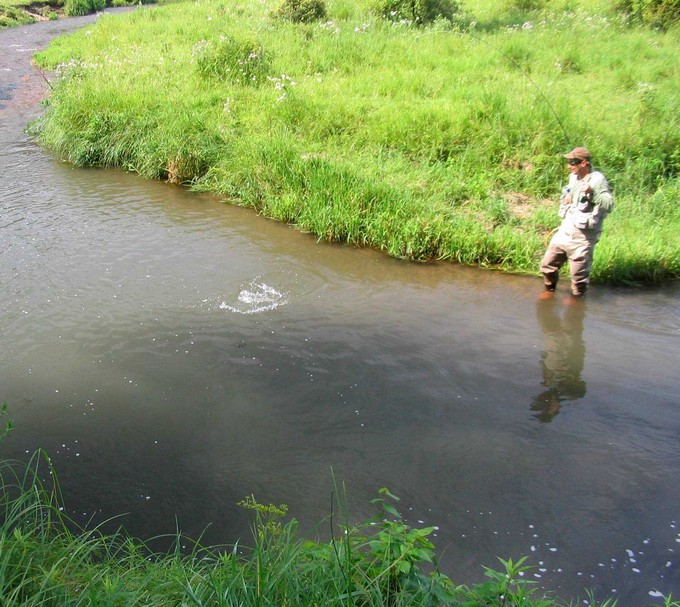 loaded with brook and brown trout, meanders through the Ranch. There's our pond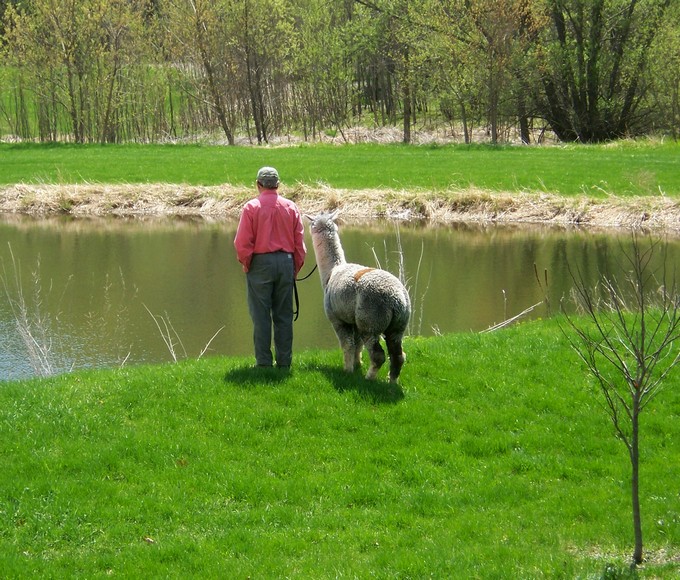 ,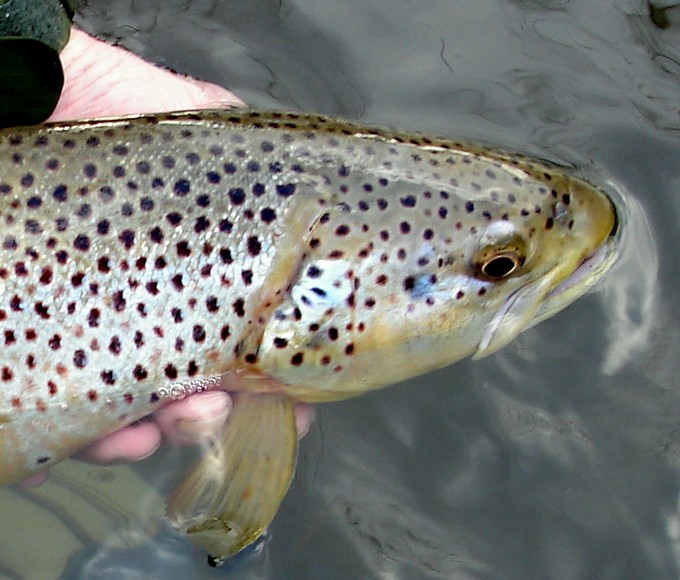 where you can get the kinks out of your cast or show the kids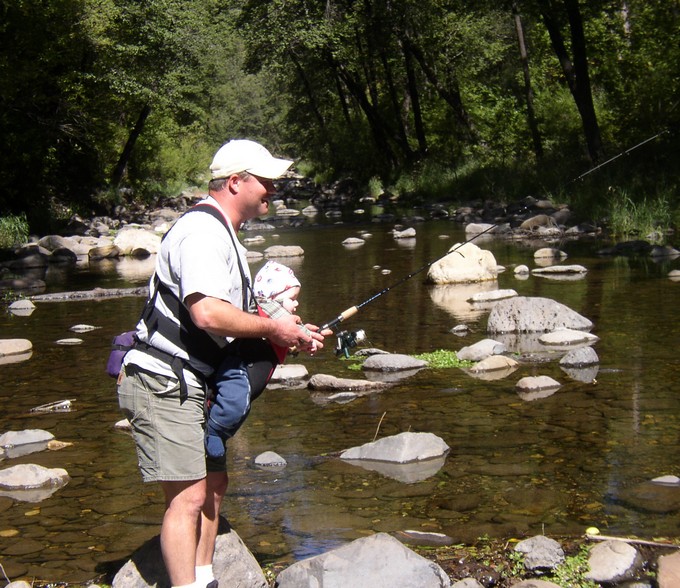 how it's done. I have a guide to take you to the hotspots...Timber Coulee, the West Fork of the Kickapoo, Coon Creek and those unamed streams that rarely see a fly. Runge Hollow Reservoir, a 52 acre lake for bluegill, bass, crappies, even some Northerns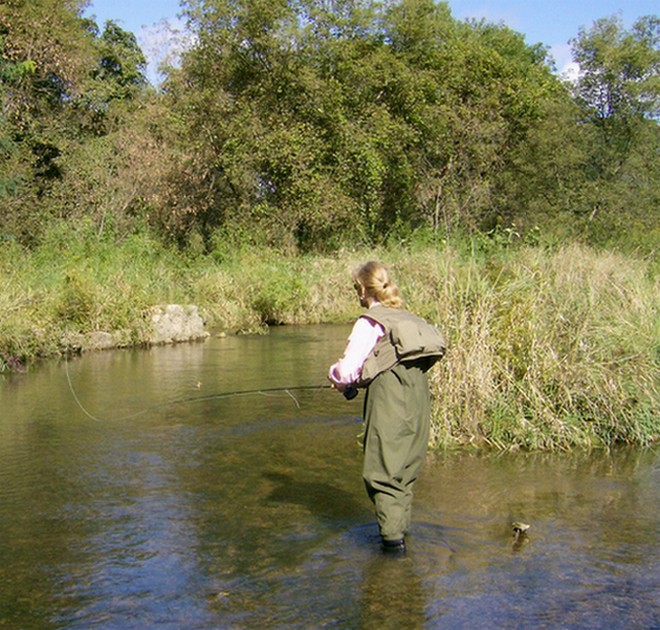 , is a short trip downstream in one of our canoes. Or another friend can show you where the big Northern and Walleye hang out in the Upper Mississipi River sloughs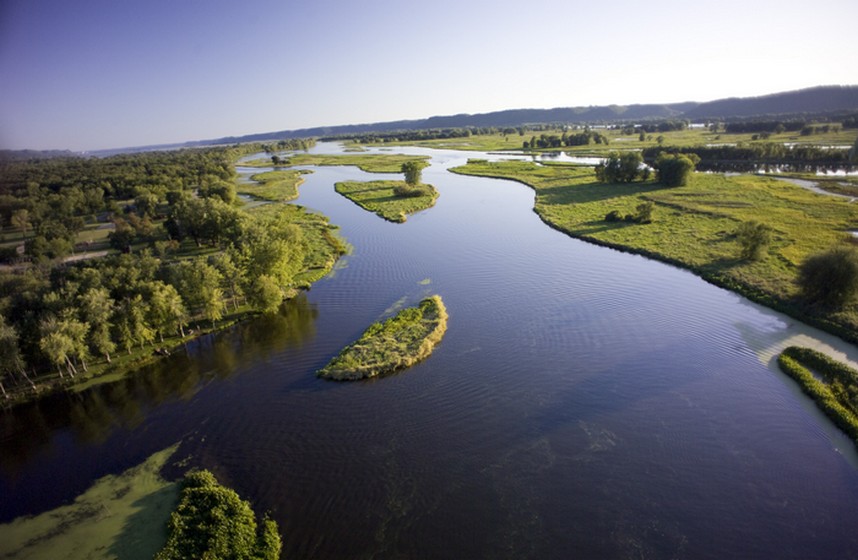 , about an hour away.
I forgot, the cottage has a complete kitchen,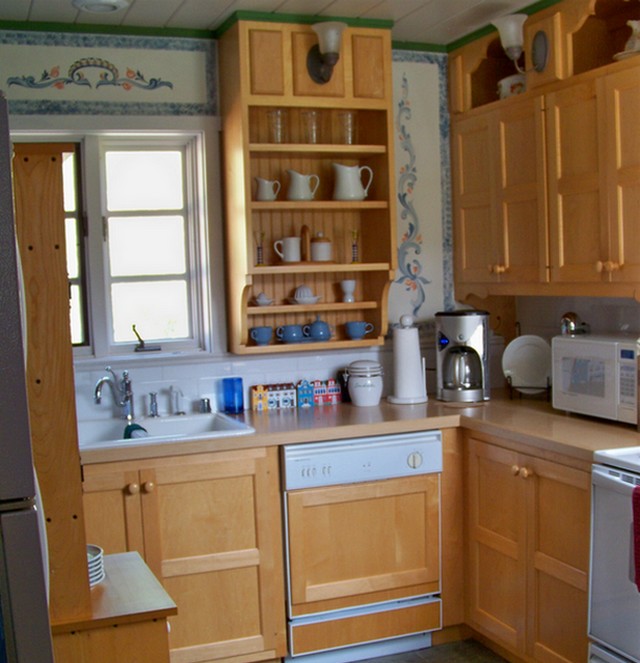 2½ baths, and a TV set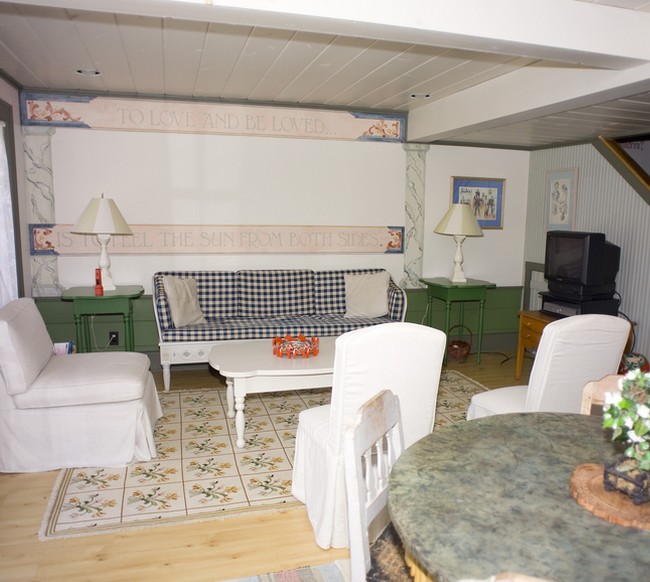 . And then of course, there's the whitetail deer. There are more deer per acre in southwest Wisconsin than just about any place on earth! Last year we harvested 21 of them off our 400 acres...does and bucks...rifle and bow. There's Grouse and Pheasant too and rabbits, too many rabbits. Last year a friend shot a 26lb Tom ½ mile from my front door.
If you are looking for a place to hunt, give me a call. Maybe we can work something out.
What else is there to do around here. Well, in the spring there is hiking in the woods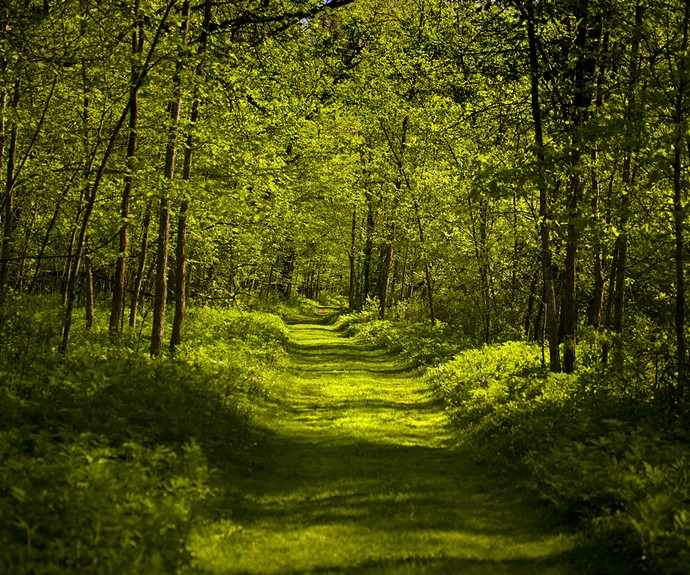 ...wildflowers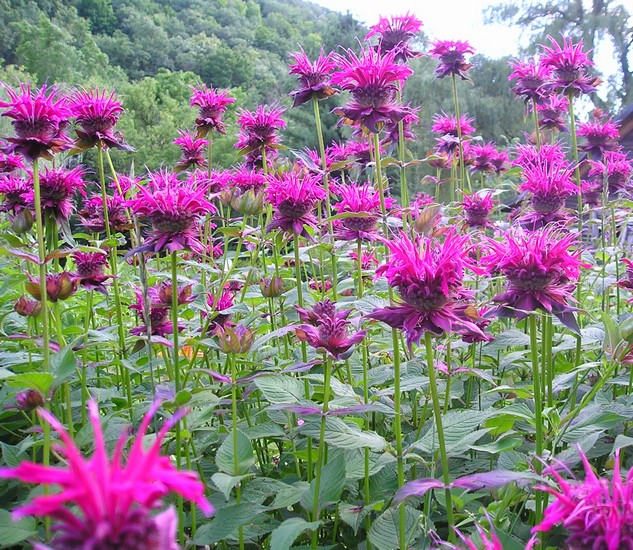 everywhere...the best time for bird watching. The migration of hundreds of colorful birds is a thing to behold. And Morel mushrooms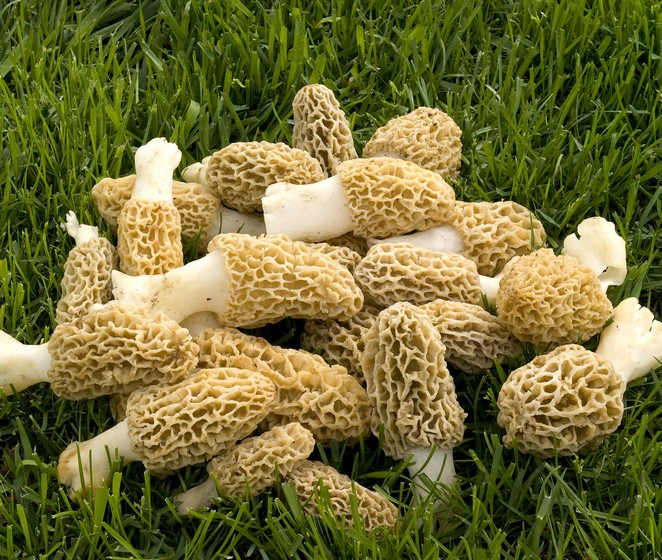 to hunt. And of course, sounds you don't hear in the city, songbirds in the daytime, and frogs, oh my, the frogs and owls at night. And when the sky is clear, thousands of stars to see.
In the summer the wild berries are ripe. The Wisconsin Dells are a little over an hour away, Old Man River is even closer.
No place has a higher concentration of arts and crafts, skills and products. Vernon County is also the home of scores of Amish families. We are able to arrange tours of their farms, where many of them make furniture, quilts, baked goods, maple syrup, and other handcrafted items for sale.
Fall is my favorite time of the year. The autumn leaves, yellow, orange, red, brown, and still some green on the 400 foot tall wooded hills that surround us are magnificent. In late October or early November Tundra Swans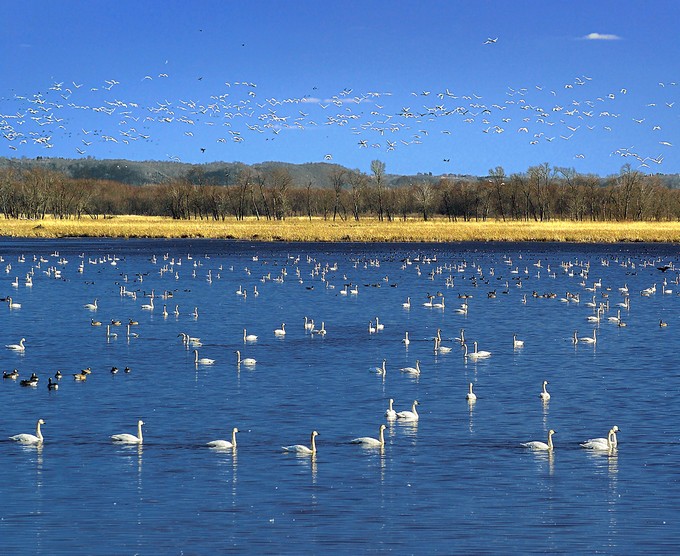 , thousands of them, feed and rest on the Mississipi backwater before continuing their journey south, what a sight!
Winter often brings lots of snow, great for Nordic skiing on groomed trails, snowshoe trekking, and skating on our pond.
Just exactly where in the world is New Sundborn Ranch?
We are about 90° west longitude, halfway across the western hemishere, and 45° north latitude, putting us halfway between the equator and the North Pole.
We are in the Heartland, the Coulee region of Wisconsin, known as the Driftless area. The glaciers that covered much of North America missed us. It left the lush hidden valleys, steep hills and ravines untouched and still mostly unspoiled.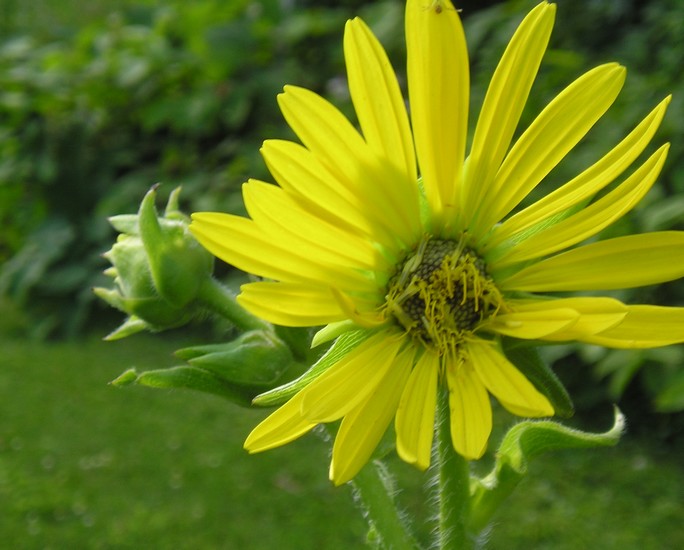 New Sundborn Ranch is about 5 hours drive from Chicago, 3 hours from Milwaukee or the Twin Cities and 25 minutes south of La Crosse. If you decide to come, we'll send you a map.
Come for a weekend or longer! When you do, it will be your own private place, a half mile from the nearest county road. It's quiet!
The Carl Larson Cottage Layout
Main floor: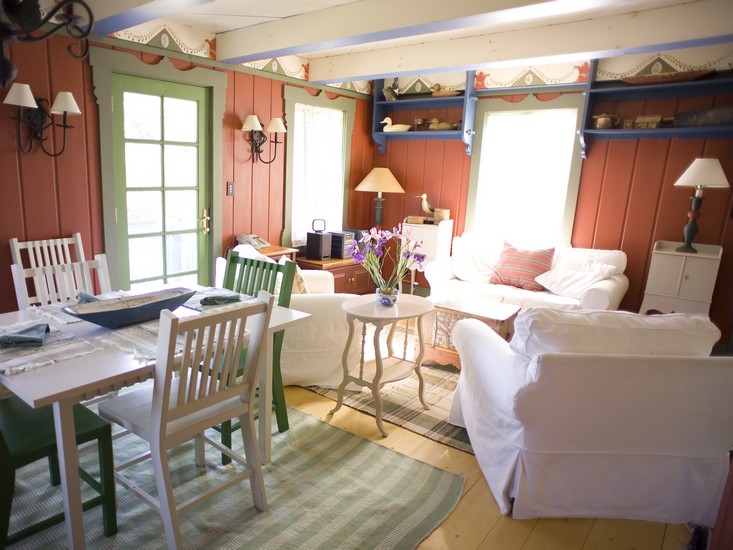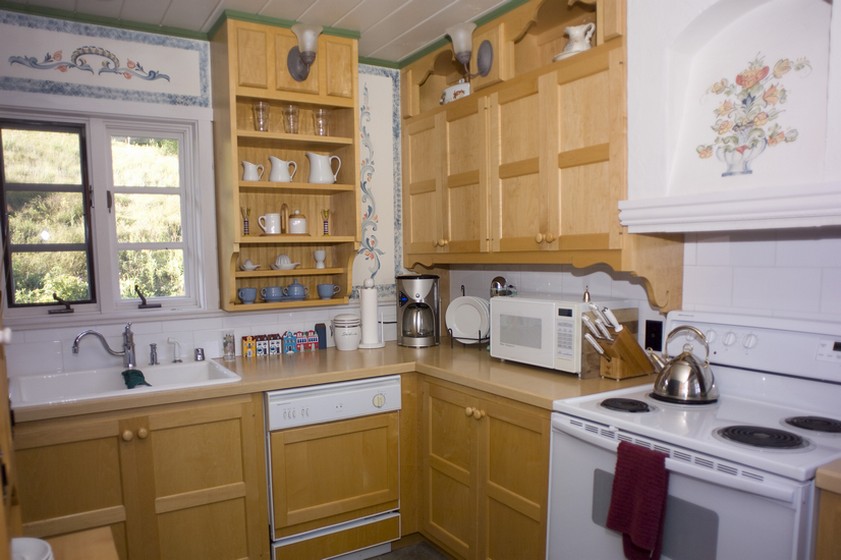 Living, dining room, bathrooms, a completely furnished home,
Kitchen: refrigerator, range,oven and microwave.


Lower floor: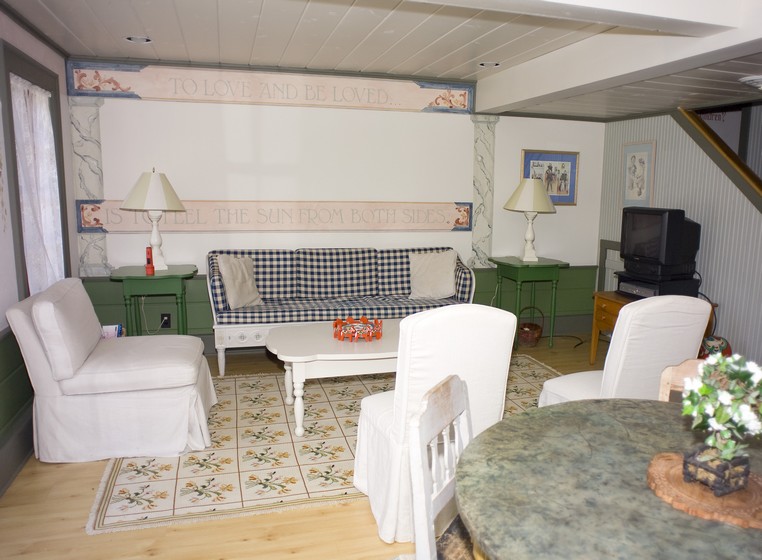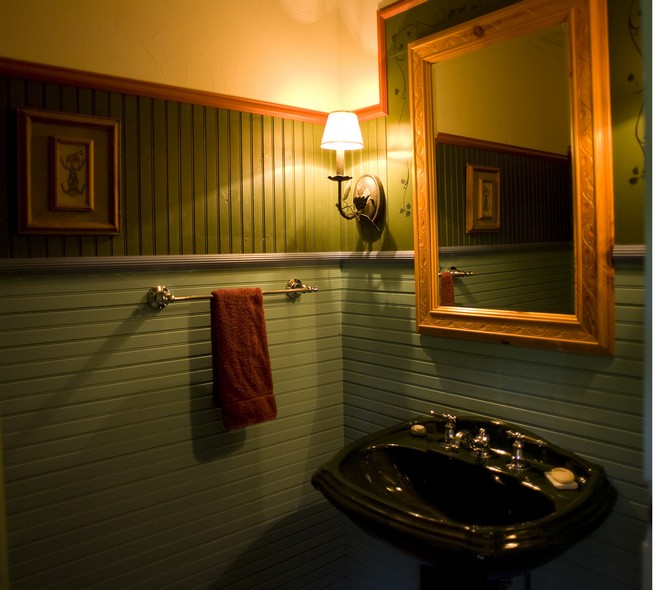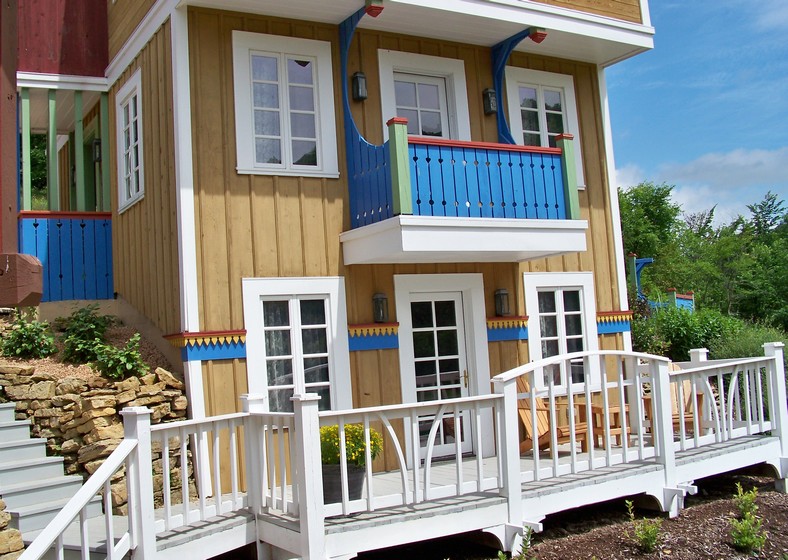 Large family - TV room, bathroom with shower, large outdoor deck overlooking the pond.


Upper floor: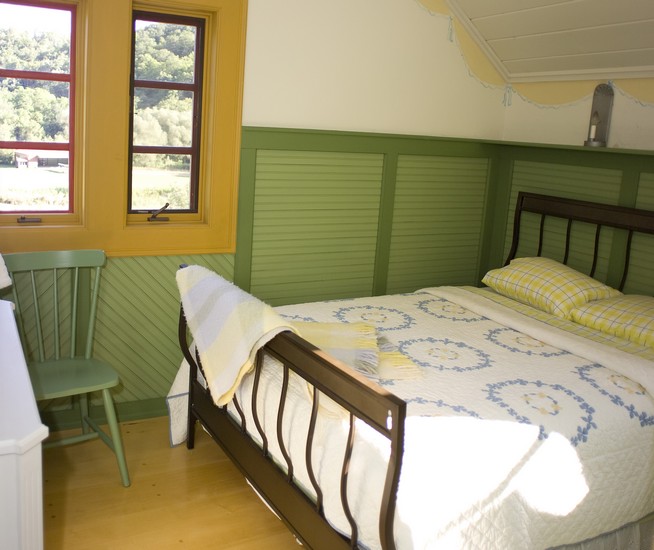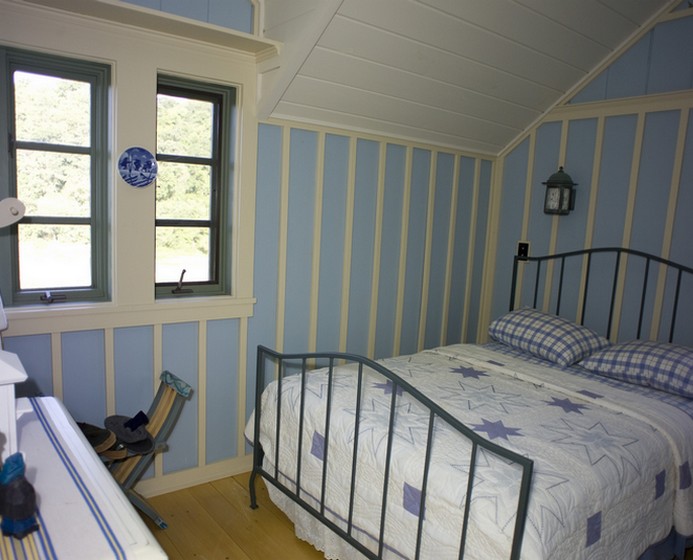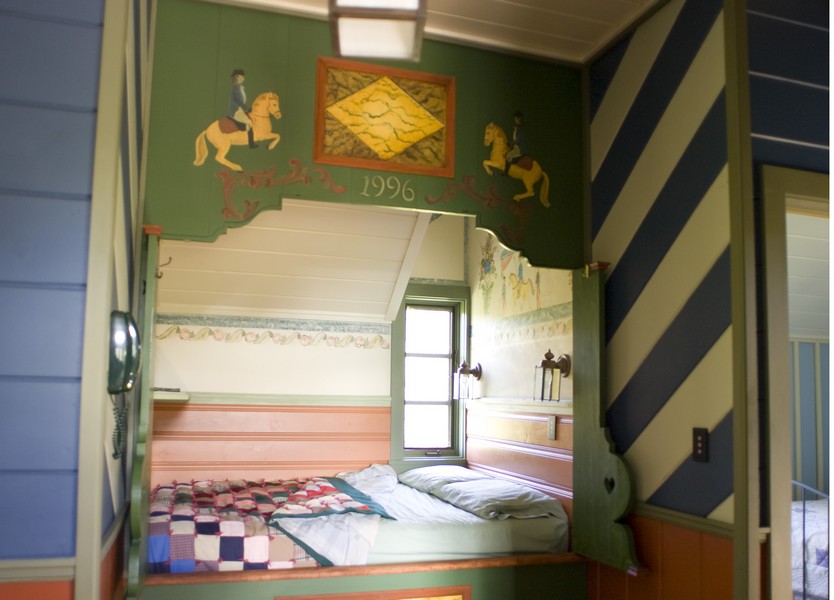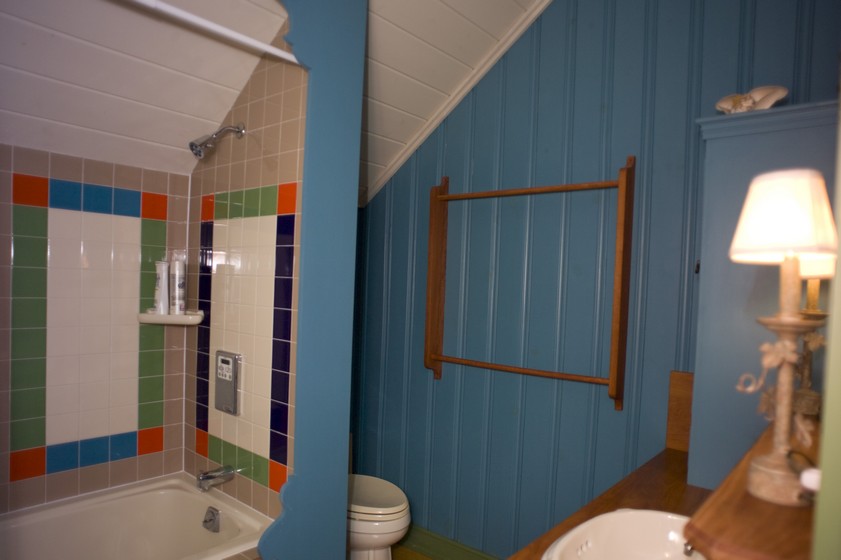 Two bedrooms with double beds
Two built in alcoves with full beds and mattress and one built in twin
Full Bathroom - tub and shower
There is central heating and air conditioning - modern applicances, towels and linens, just about all the comforts of a well furnished home.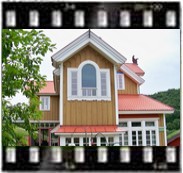 Click Here to view more photos
WHAT ABOUT THE COST?
Entire Carl Larson Cottage
Two persons $235 per night
Three or four persons $325 per night
Plus sales tax of 5.5%
For more information and reservations...
| | | |
| --- | --- | --- |
| Email: | Loran Nordgren Sr | Loran Nordgren |
| | loran.wisc@mwt.net | |
| Call: | 608-634-2335 | 312-852-1160 |
| Address: | E-5155 Helgeson Rd | |
| | Westby,Wi 54667 | |


A 50% deposit, check or money order should be sent to the above address.

Balance must be received 30 days before arrival.

The deposit is non-refundable.




Would you like to know what others have said about their experiences at New Sundborn Ranch?





Dear Loran,




Thank you so much for a stay of a life time. Never thought we would be able to stay here. Never say never! This is in my memory forever. It is my pathway to heaven. Hummingbirds right by me, and butterflies too. Never got a bug bite. We hope to see you again. May God bless you.




Love,




Yvonne




P.S. Thank you for the great fiber. It will be put to good use!






Dear Loran,




Thank you for your gracious hospitality. You made me feel right at home. I was able to relax completely for the first time in many weeks. Thank you. Please save the trout stream for me. I hope to return in the spring.




Your friend,




Bert





"A stranger is a friend I haven't met yet".
Will Rogers